7 reasons for choosing TimoSimo
"We had many quiet books, but only the TimoSimo book is perfectly tailored to my child's needs"
If you don't know yet what a quiet book is and what benefits it gives your child, we encourage you to read this article:
---
If you still have doubts as to whether this is the product for you, we recommend this article:
Is a quiet book for me? (QUIZ)
---
And if you already know what it is and are convinced to buy it, but don't know where to buy the perfect baby book - you've come to the right place!
We are not the only producer of queit books in Poland. There are people who sew pretty books, often doing it with passion and admirable commitment.
Our task is simple - to convince you that we deserve your trust.
---
7 reasons why you should choose TimoSimo - the leader of quiet books in Poland
⓵

THE LARGEST QUIET BOOKS, because size matters!
Our books are real Books with a capital B. It is appreciated by our customers!
When designing the first books, we checked among our children - Tomek and Szymek (who gave the name TimoSimo) and friends' children what size of the book is the best for them.
It turned out that not the small sizes, as we thought at the beginning, but the large formats that contain more interesting elements.
So not the number of pages, but their size turned out to be more important.
We followed this path and created a book that is a real BOOK, not a book. The size of our books is 30cm x 30cm ! This gives a lot of possibilities for the placement of elements and for the child's creative play.
You can often find books with sizes 12x12, 15x15, 22x22. Sometimes with more pages.
So beware of a simple page-to-price comparison! Square meters matters (number of pages multiplied by the size of the page).
The area of ​​our book is approximately 0.9 m2.
⓵ Our book for 0+ baby, 1+ child and 3+ girl has 4 pages x 0.9m2 = 0.36m2 (for this cover)
⓶ Book for 3+ boys and 3+ preschoolers have 5 pages x 0.9 m2 = 0.45 m2 (plus cover)
⓷ Book for preschooler 5+ has 6 pages x 0.9 m2 = 0.54 m2 (plus cover)>
But that's not all:
➀ As one of the few we have real books and not "binders" , it means that our fabric pages are stitched along the entire width of the page, not only in the middle or tied with a circle like binders, which is usually offered by handicraftsmen
➁ Watch out for "busy books", which are not sensory but contrasting books, are made of polyester, not cotton, or just plain paper books with elements of sensors. This is sheer cheating and misleading the customer. Only material books are real busy books!
---
⓶

FAST HANDMADE, shipping in 24 hours to your home!
Handicraft does not have to be folk - it can be modern. You don't have to wait for modern handicrafts until you forget that you ordered them. The implementation should be efficient for the 21st century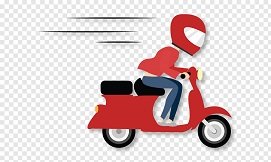 As parents of two energetic boys with professional jobs and endless chores, we know how difficult it is to manage and plan everything perfectly. Although we try to think about purchases in advance, we often make a purchase decision mainly in terms of the speed of delivery or, in extreme cases, we get in the car and go to visit stationary stores :)
As with the purchase of easily available and mass-produced products, it is not yet a big problem, the purchase of a handmade product was reserved only for the best organized customers in the world. Why? Since such products are very laborious.
The waiting time for sewing a felt book is usually 2-3 weeks, and often even 4-5 weeks during holiday periods. If you think about everything weeks ahead, I sincerely congratulate you! We know, however, that most of us want to buy the product "in days", because on the weekend we go to Johny's birthday party ...
That's why we created the concept of "Fast handmade" . How do we do it? We sew our books on the current basis and we always try to ensure that at least 2-3 items are waiting for you when you need it. Thanks to this 1 day + delivery time pass from placing the order and the booklet is in your hands .
---
⓷

CHILD SAFETY - we check each book for safety, so you can sleep well!
Remember - not everything that looks nice is safe for your child!
There are many beautiful books on the market. They have interesting elements and give you a lot of fun. But when choosing a product, do you look at it in terms of the risks it may pose to your child?
Did you know that cute looking buttons, beads, polka dots in products for the youngest children (up to 3 years old) can be swallowed by them?
We are aware of this, so in our books for children aged 0-3 years, you will not find small pieces that could fit in the esophagus.
In turn, for older children (3+), all the small elements are neatly sewn together, never glued together because we do not use glue!
We use several basic materials: felt, cotton fabric, cotton wool. They are all safe for children. Cotton fabric and cotton wool are antiallergic and have OEKO-TEX quality certificates.
In addition, our books can be washed in the washing machine at 30 degrees (without spinning) to maintain cleanliness, without the risk of spoiling the product.
---
⓸

TRUST OF EXPERTS, that is, listen to the authorities
Sensory books from TimoSimo are recommended by speech therapists, child psychologists and physiotherapists for the proper development of a child's senses, pronunciation and movement exercises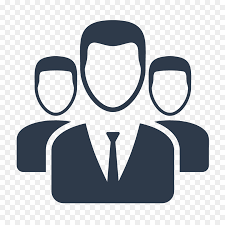 Used in sensory integration , which is most intensive in the first 3 years of a child's life and lasts until around 7 years of age. Thanks to sensory integration, the child can correctly perceive and interpret sensory stimuli. This way, he knows how to react appropriately to the situation.
Through the eye of a physiotherapist
The advantages of books and sensory mats are presented by our expert "physiotherapist with a mission", whose Instagram account is already followed by almost 40 thousand people.
Through the eye of a children's psychologist
Ewa Sękowska-Molga - child psychology expert in Rossnę! Junior (Rossmann) and TV programs, presents the benefits for the mental development of a child
---
⓹

CUSTOMER TRUST, don't buy a pig in a poke
"I may be wrong, but not a hundred customers before me"
We have gained a lot of trust of customers who share their opinions and observations with us in all possible communication channels.
Starting with emails, ratings and comments in our online store, the activity of our fans on facebook and instagram, and also, although rare due to digital times: real talks.
Hard evidence:
In our store, we have already received several thousand reviews, the average mark for books and mats is an unimaginably high rating: 4.9 / 5.0! The rating is almost perfect, and the missing 0.1 motivates us even more to work hard.
Numerous positive comments that you can check on the product card
The number of fans on FB has exceeded 3,000, and instagram has already exceeded 7,000!
---
⓺

QUALITY OF THE PRODUCTS, something that cannot be seen in the pictures, but makes a difference.
We have very few complaints and many demanding customers
Finally, something unnoticeable in an online store, but very important to us. From the very beginning, our overriding goal was to create products of the highest quality. From the choice of fabric to the sewing process, to packaging and customer service. We believe that only in this way are we able to build a company on solid foundations.
---
⓻

STANDARDIZATION of the not standard products
Buying a book in our store is not a lottery ticket. You are not part of the experiment. You buy something that has worked hundreds of times and is still handicraft (we like the word handmade)
The artist's soul is hidden in us and we try not to lull "our creative side" in the maze of repetitive corporate duties, but we know how important the procedures are when creating products.
That is why our books, although hand-made, are close to the first perfect book in terms of:
- materials used, their texture and colors (we cooperate with proven suppliers)
- the way of workmanship (we appreciate long cooperation only with the best seamstresses)
- dimensions of elements (safety aspect)
And here we touch the subject of personalization.
We are aware that some of our clients would like to add a child's name on the cover or a dedication on the last page. Our answer is the same to all your questions: we do not personalize. Why?
After collecting your votes in one of the polls, we received information that nice packaging of the booklet and a ticket with the handwritten name of the child is sufficient for most of you.
There are also queries:
"Can we take a page from a book X and put it in a book Y"
"Is it possible to replace element X with element Y between books"
and there are even people who would like to design their own book :)
Our answer: We have proven book designs which we improve over time and thanks to that we have created books close to the ideal.
Last but not least - thanks to this, we can offer a quick order fulfillment (usually within 24 hours), which would not be possible in the case of modifications at the customer's request.
There is also a second aspect to offering a product without personalization or modification.
You can easily return our book if you are not satisfied. Then another customer will buy it, which would not be possible if it was made only for little Johny.
---
---
Are you convinced? If so, choose a book for yourself! All of them can be found at this link: TimoSimo queit books and mats

If you are still missing any arguments, do you have a question or are you looking for advice? We are happy to help! write on contact@timosimo.pl
P.S. Remember that you can return our book without giving a reason within 14 days , which is not often possible in the case of "made-to-order" books. Therefore, even if you are not convinced, order! You lose nothing, and you can gain so much!
P.S.2 Want to know our story? A story with no secrets awaits you! Be sure to read: They laughed when we opened TimoSimo, now ...