A leading producer of sensory books in Poland presents:
Folded street with cars - sensory mat for boys 3+
For whom?
The mat is dedicated to boys aged 3 to 8 years
Benefits
A real treat for every little car fan!
Learning through fun - on a folding street, where every element is mobile and provides motor exercises, as well as develops creativity and imagination in
Product description
The child will travel in an ambulance or fire brigade, refuel the car and use a car wash. Moreover, he will learn about the street and the rules of the road, and he will also have fun with the mobile sailboats that cross the long river.
He will leave the garage with 4 cars and create traffic. He will create road situations for himself - the dream of every little fan of 4 wheels.
✔ You can play anywhere, because the mat folds up and can be moved with a handle.
✔ The perfect educational toy for every boy.
✔ Handmade product - handmade.
Additional information
3-step guide to purchase:
Step 1 - Get to know the sensory book better: TOP 5 facts
Step 2 - Find out is the sensory-book for you (QUIZ)
Step 3 - 7 reasons to choose TimoSimo
Properties
Dimensions: Folded Street: L 40cm x W 40cm, open street: length 80cm x width 80cm
Material composition: cotton and felt
Cleaning: gentle hand wash or machine wash 30 degrees without spin
All materials used are of the highest quality and have the necessary certificates.
Handmade product - the colors of the elements may slightly differ from that shown in the photo.
The mat is not suitable for children under 3 years of age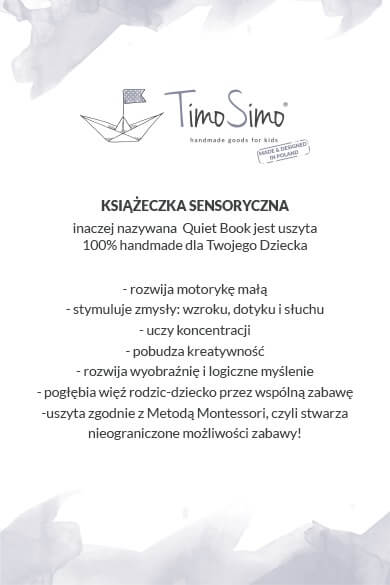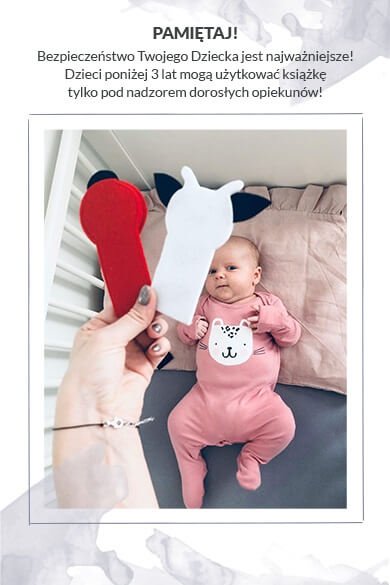 Write a review
Bardzo pomysłowa, synkowie (3 i 5 lat) chętnie się na macie bawią i włączają w zabawę swoje resoraki ;)
Fajnie pobudza wyobraźnie i rozwija kreatywność. Synek sam wymyśla sytuacje drogowe i dużo opowiada przy tym. Rozwija motorykę mała i mowę ( ma 3 latka).
Mam 2 synków i oboje lubią się bawić na macie. Autka u nas rządzą, a mata służy nam tez jako dywanik do innych samochodzików.
Ładnie i starannie uszyta, polecam.
Mata to strzał  10 dla fanów autek ! Mój synek uwielbia bawić się na macie. Bardzo fajnie uszyta, z dużą możliwością zabawy (myjnia i stacja paliw- najlepsze!:)
Customers who bought this product also purchased...