A leading producer of sensory books in Poland presents:
Foldable house for a doll - a sensory mat for a girl 3+
For whom?
A house dedicated to a girl aged 3 to 8
Benefits
✔ A real treat for every little lady! Hand-sewn, beautiful, foldable dollhouse.
✔ Amazing fun guaranteed! The toy develops creativity and imagination in a child.
Provides motor exercises. Education through play.
Product description
The house has 4 rooms: the doll has its wardrobe with lots of wonderful clothes to change into. There is also a bathroom where you can relax by taking a bath in the tub and use your favorite toiletries. He will eat a meal in the dining room, choose his favorite dish for the day, and finally read a bedtime book in a cozy bedroom and go to sleep.
You can have fun anywhere, because the house consists of and it can be moved with the handle.
Properties
Dimensions: folded house: L 30cm x W 30cm, unfolded house: length 55cm x width 5 5cm
Material composition: cotton and felt.
Cleaning: gentle hand washing or washing in a washing machine 30 degrees without spinning
All materials used are of the highest quality and have the necessary certificates.
Handmade product - the colors of the elements may slightly differ from that shown in the photo.
The mat is not suitable for children under 3 years of age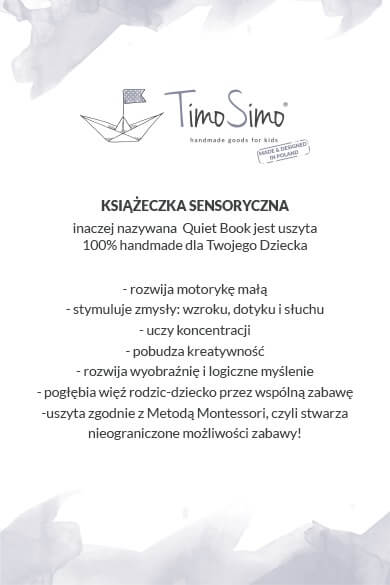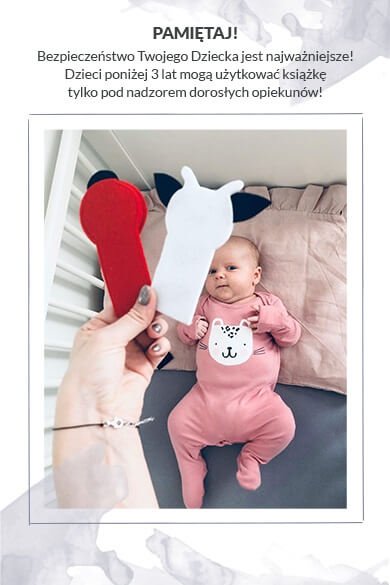 Write a review
Mam 8 letnia córkę i 4 letnią córkę i obie bardzo chętnie się razem bawią  na macie dla lalki. Bardzo pomysłowy prezent - domek jest uroczy, ma tyle super pomieszczeń. Długie godziny zabawy zapewnione.
Super domek i piękna ozdoba pokoiku dla małej księżniczki. Domek- mata bardzo rozwija , pobudza kreatywność, córka 5letnia wymyśla non stop nowe zabawy na macie.
Bardzo lubię ręcznie szyte produkty i ta mata musiała być nasza. Super sprawdza się w podróży, chętnie z niej korzystamy na wyjazdach i w domu. Bardzo starannie uszyta.
Córka bardzo lubi bawić się na macie, chętnie po nią sięga i wciąga -mamę do wspólnej zabawy ;)
Customers who bought this product also purchased...